About Us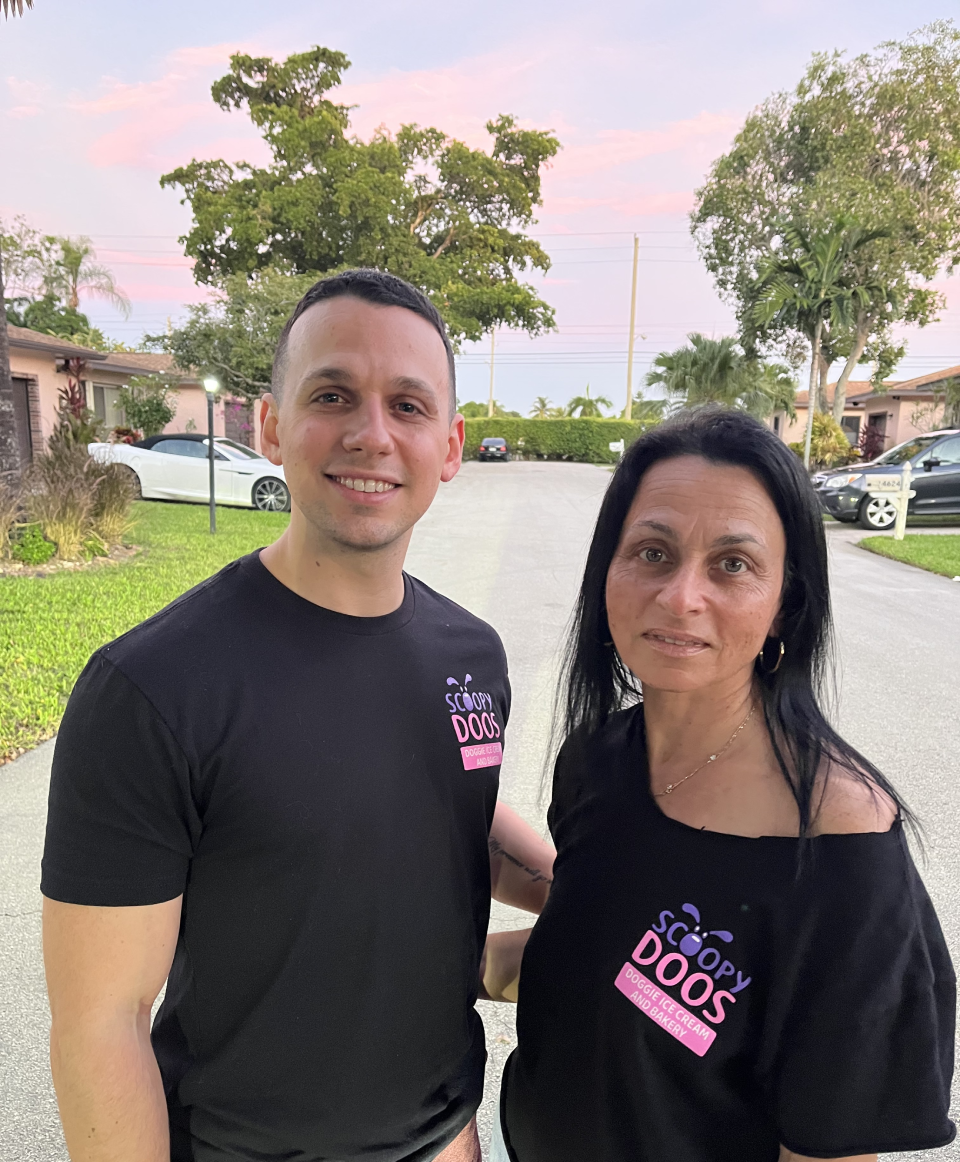 Scoopy Doo's Owners!
Dianna and Kyle are a mother and son team who are the proud owners of Scoopy Doos in Delray Beach, Florida. Dianna relocated to Delray beach in 2013, after serving 25 years as a Sergeant in the New York City Police Department. She, along with her husband Scott have been involved in dog rescue for over ten years and currently have three rescue dogs in their home. Dianna's passion for animals started very young. When all of her friends were walking baby dolls in their toy strollers, Dianna's stroller was filled with an array of stuffed animals. She volunteers and supports shelters and dog rescues across the world. She has always dreamed of opening up a place where people can bring their pets and just enjoy hanging out.
Kyle moved from New York after retiring from his city job to pursue his dream of becoming an entrepreneur and fulfilling his passion for helping animals. He has fostered numerous dogs and cats also. One cat in particular, Jordie, captured his heart and relocated with him to Florida. Soon after moving to Florida, Jordie and Kyle were looking for a third wheel, enter Scarlett, a 28 pound rescue that captured both of their hearts during an adoption event. The three of them are now inseparable. Scarlett spends her days at the shop and has become the official face of the brand. His passion for animals also started very young as he grew up with two rescue dogs of his own.
We want Scoopy Doos to be a place where all animals are welcome to come and enjoy spending time with their owners. It will also be a place where rescues can hold adoptions events and fundraisers as they want to continue with their support of dog/cat rescue.